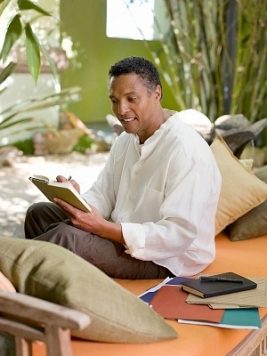 Speech & Needs Assessment
We strive to provide a supportive, relaxed environment for learning. Individual and Group participants receive an audio-taped speech screening or evaluation at the beginning of class and during the last class. The comparison assists in measuring progress. Students are asked to review their communication needs and to set goals.

Daily Vocabulary Log
Participants become accustomed to keeping a log of vocabulary from their daily lives. They are encouraged to bring in the vocabulary, as well as other work related materials, for practice during classes.

Practice CDs & Workbook
Students also use a workbook with a series of practice CDs that are used with home assignments.

Weekly Sessions & Practice
Sessions focus on teaching placement of the articulators (jaw, lips, teeth, tongue, palate) for vowels and consonant/consonant blend productions. Emphasis is also placed on rate of speech, intonation patterns, syllable stress in words, using stress in sentences to convey different meanings, voice projection, contractions, idioms and nonverbal aspects of communication (i.e., eye contact, body proximity, etc).

Practice during sessions can involve role-play, structured activities and conversation. Each activity is designed to target a particular skill to facilitate speech awareness and communication. Weekly completion of outside tasks and practice is required.